Here at Nusbaumer in the cradle of the French glass industry, every employee knows the
importance of manufacturing. Putting their know-how and generations of experience at the service of the customer, this highly specialized industry continues to adapt to new challenges and the most demanding industrial manufacturing methods of today.
We're part of the "Glass Valley", the Bresle valley luxury bottles world cluster, an association which was created in 2001 and brings together companies involved in luxury bottles, mainly between Le Tréport and Feuquières in the Oise but also around Dieppe and throughout France.
With more than a century of experience, Nusbaumer continues to pride itself on customer satisfaction in the bespoke moulding industry.
Quality products, a proactive approach, and the fact that old ranges aren't permanently discontinued are key to this, as is our willingness to adapt to new demands. Nusbaumer continually researches the best solutions to achieve what customers are looking for.
Every year, we invest in new and upgraded high-tech machinery, and to complete each mould to the highest standards, we use: a 5-axis centre MAZAK INTEGREX lathe, a GOM 3D scanner and a laser welding robot).
New investments have been made possible thanks to the upskilling and experience of our employees.
Our mantra: continuous improvement at the service of our customers!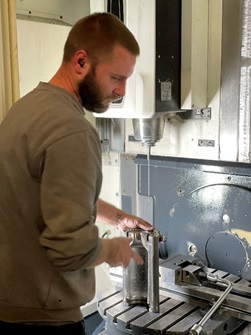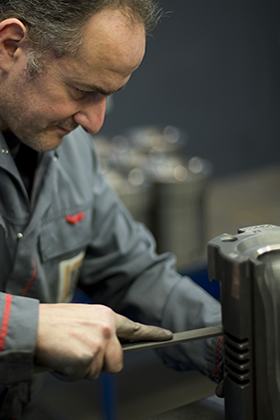 Tenths, hundredths, reverse engineering, scanning, heat treatments, material hardness,
homothety, gull wings, spheroidal, vermicular, Dxf, … all these technical terms are part of the common language
of Nusbaumer sn…
But let's not forget that the quality of our moulds is made from the hundreds of precise gestures that our highly skilled
colleagues perform in order to create and produce outstanding and exceptional pieces.